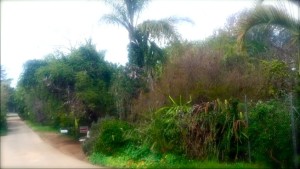 Exotica Rare Fruit Nursery ~ Come Visit
2508 – B E. Vista Way, Vista, Ca. 92085 ~ 760-716-8831
Set in an Edin-like garden, Exotica has brought together a cornucopia of exotic edibles chosen especially for southern California. Everything we grow at Exotica is organically grown…and is guarded by wild butterflies.
Edible Landscape Consultation and Planning.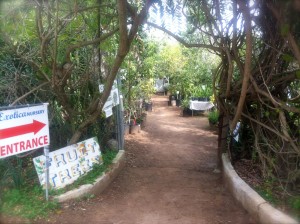 More photo's of Exotica Rare Fruit Nursery!
Rare Plants and Trees From Around The World!
This is Yogi Zen Dude, with Om Peace Church, a path of kindness, visiting Steve Spangler at his Exotica Rare Fruit Nursery in Vista, California. I am here to connect with Steve Spangler to begin learning from him about exotic fruit trees and plants for permaculture and food forest for the Kins Domains that are a huge project for Bruce Perlowin. Plus exploring the three acres next to Steve, with over 800 20 yr old exotic fruit trees Steve has planted there, is a possible location for a satellite Kins Domain location for Bruce Perlowin's other Kins Domain locations.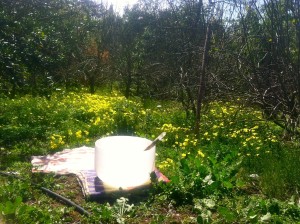 My Dad and I just visited Steve Spangler at Exotica again and got to spend a few hours hangin out exploring, and meditating on the 3 acres next door that might become a satellite Kins Domain for Bruce Perlowin…wad Blissful spot to set up and do some sound healing…O M M M…_/I\_
Exotica Rare Fruit Nursery has been here for over 30 years, this is a couple photo's Steve took from a helicopter many years ago.
More photo's of Exotica Rare Fruit Nursery!
Exotic Rare Fruits Grown at Exotica Rare Fruit Nursery!
Come find out more about the Kins Domains Bruce Perlowin is creating!
These two videos are from a DVD that Steve Spangler of Exotica Rare Fruits Nursery gave me that are from 10 years ago.
This old video is an interview with Steve Spangler and his partner Jessica Leaf.
Steve Spangler walks us through Exotica, sharing about the many  rare exotic fruit trees they have, and the awesome rare bamboo's they have at Exotica, along with some old photo's of Exotica Rare Fruit Nursery.
More coming, will be adding more to this post…=)
P E A C E…L O V E  n  L I G H T…_/I\_