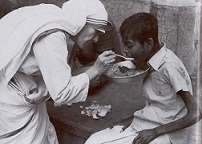 Being unwanted, unloved, uncared for, forgotten by everybody, I think that is a much greater  hunger, a much greater poverty than the person who has nothing to eat.
~ Mother Teresa ~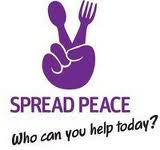 Spread Peace USA was founded in 2008 when Founders, Chris & Tysha traveled the country helping bring awareness to the challenges our homeless friends face every day on the streets of America. The made videos along the way ending them by asking, "Who can you help today?"
Today Spread Peace USA is a 501c3, nonprofit ministry, of Inspired Life Centers and "Who can you help today?" continues to inspire compassionate people into action. Spread Peace continues to deliver meals to the homeless (500,000 meals so far), advocate for children and support other other qualified nonprofits with donations of money, supplies and fundraising help.
Although our history is rooted firmly in helping our 
homeless friends as we've grown we've added more causes and campaigns.  We invite you to explore and find a place to take action; a place  to make a difference.
With the help of volunteers, friends on social media and awesome people like you Spread Peace USA brings awareness to issues that matter and provides actionable information and opportunities for people to take action! 
Our goal is to inspire millions of people ask themselves,
"Who can I help today?"
and answer.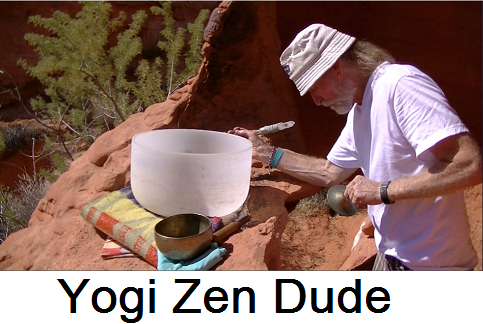 The Yogi Zen Dude is a Sound Healer, skate boarder and passionate gardener. His motto, "Have to much fun!" has enriched many. His passions include helping the homeless, trash pick up, recycling and sustainable living.
Yogi Zen Dude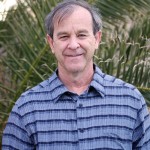 Bruce Perlowin is the CEO Hemp.com and a big supporter of Spreadpeace.org. Besides being the CEO of the first publicly traded company funded around industrial hemp he is also building an intentional community, Kins Domains and more!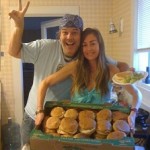 Chris & Tysha met in September of 2008. Tysha proposed marriage a month after they met. They tattooed on their wedding rings and married in Las Vegas a month and a half later. When they visioned their marriage they decided they would go out every day, look for people to help and share their experience on Facebook. Those adventures and videos gave birth to SpreadPeace.org.

Keepers of the Wild
Keepers of the Wild, a 501(c)3 nonprofit organization, is currently home to over 140 exotic and indigenous wild animals that were rescued, surrendered by an owner, or placed with us by other animal welfare agencies. Animals placed at Keepers of the Wild can depend on a safe and life-long home. Keepers of the Wild has a strict "No Breeding" policy with a special focus on advocacy, education and protection.
Comments